Come Work With Us
We are looking for extraordinary people interested in researching big data analytics, collaborative tools/processes, social media, program comprehension, malware analysis, and software visualization.
We have an opening for a PhD student/research assistant. You must be interested in researching data analytics, visualizations, or software engineering tools and processes. You must have excellent programming, project management, organizational, time management, and communication skills, and be able to work both independently and as part of our collaborative team. You will be expected to lead research as well as contribute to the development of other people and projects. We offer a competitive salary (
above standard research support
) for the right skills, attitude, and work ethic. See
here
for information about admission deadlines. To apply, follow the instructions below.
About the CHISEL Group
We are an awesomely fun group leading collaborative and industrially relevant research in computer science and software engineering at the University of Victoria. Our previous students have gone on to great things at top tech companies, including Microsoft, Spotify, Automattic, Google, EclipseSource, and IBM, and some now teach and conduct research at universities around the world. Many of our alumni continue to collaborate with us well after leaving UVic.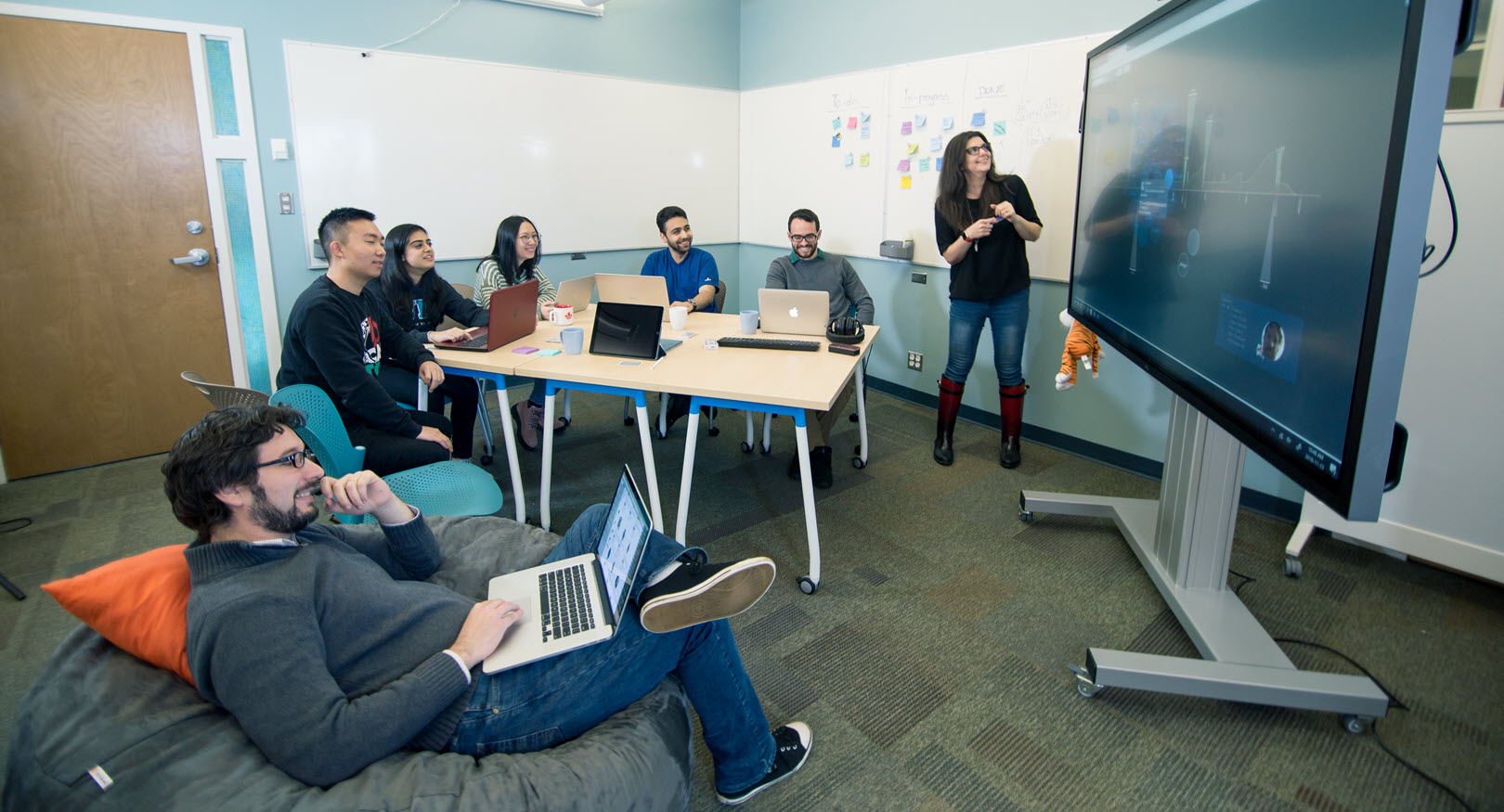 We are based out of the University of Victoria's Engineering/Computer Science building. Our lab has been set up to help you create, collaborate, and perform high-quality research: we have large touchscreen displays, eyetracking glasses and analysis software, virtual reality headsets, video conference equipment, tools for usability and behavioural research studies, and lots of whiteboards for creative work.
Victoria is a wonderful place to live and our campus is truly gorgeous: we're a short walk to the ocean, the University's Finnerty Gardens, and the view from our office is outstanding.
Do you want to do your Master's or PhD with us?
You will first need to apply to and be accepted by the University of Victoria. If you are applying for an NSERC or equivalent scholarship/fellowship, please feel free to contact us first.
When asking to study with Dr. Storey, please email us:
your CV;
your GRE test results;
your GPA — if your previous degrees are from an institution outside of North America, you must meet UVic's minimum GPA requirements (see the section titled Minimums from other countries);
a few paragraphs explaining why you want Dr. Storey to be your supervisor and how you think you fit into Dr. Storey's research program;
a paragraph about you and your professional AND personal interests, including any programming or industry experience (if applicable); and
if English is not your first language, please provide us with proof of English language proficiency (as per UVic's admission requirements).
For potential MSc students: If you acquired research experience during your undergraduate degree, please tell us about it. Publications in respected conferences or international journals, an undergrad thesis, a Capstone project, an undergrad research assistant position or a directed studies project make you a stronger candidate.
For potential PhD students: Tell us about your previous graduate work and include PDFs of your thesis and your best and most recent publications. PhD applicants should have a strong background in computer science or software engineering research (or a related field).
Thank you for your interest in our research group. We receive many emails from prospective students and providing us with all of the requested information will help your email stand out!